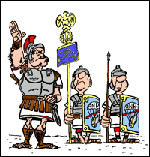 Many thanks for a warm welcome! We enjoyed our stay very much. The flat is great for a family like us, especially the sofa with fire. It's a romantic place. The breakfast is very good with delicious eggs, vegetables, marmalade made in home, different special cakes. It's wonderful. There are many typical, good and not expensive restaurants under the house. The meat to the grate is a delicious specialty! When we have arrived in the house we have received different information on the city and particular places that have been very useful. The ticket for the public service is very cheap. It is possible to buy one ticket for more days and it is valid for metro, bus, tram. There much traffic in Rome. So it is better to take the metro and not drive the car. It's good to rent the car to visit many interesting villages and places, thermal baths, as soon as a little out in the city. The owner has recommended us some interesting itineraries and we have had a good time a lot. We have visited by car Capena, Sacrofano, Morlupo, Ostia, Fregene, Santa Severa, Santa Marinella (the beach of Rome ), Ostia Antica, Tivoli, Viterbo (pearl of Tuscia with termal bath);the lake of Bolsena; Tarquinia (Archaeological site) lying amongst the Colli Albani and Colli Tuscolani hills, there is an area that groups together about 15 villages and towns full of history, which make up the area known as the "Castelli Romani". Frascati is ideal place if you like red wine. It's very good and food is delicious! Many thanks. We have had a wonderful time in Italy!
Harry - UK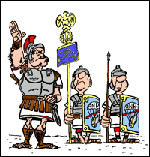 Saxa Rubra B&B in Rome is just a beautiful, special place. It is obvious you take a great interest and care in it and of your guests. So we feel special, too, as a result of your very intense efforts to anticipate and fill our needs. The staff was specially attentive and was a lifesaver to us. We don't know what we'd have done without her advise. Although I might have wished to be more centrally located still the out of town location was a way of transcending the hustle and bustle of the city life, and so relaxing. We will recommend you to friends and if we ever get a chance to return it would be here. Thank you for the air conditioning and everything, so much!
Sandy - New Zealand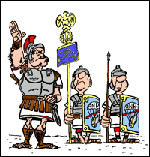 Lovely place, thank you for everything. It has been a very enjoyable stay. We hope to return some day, Fontana di Trevi wish come true. Thank you again for your kind help and hospitality.
Mark and Nina